About Me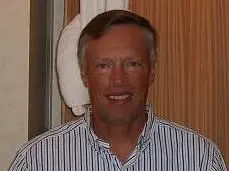 Dave Stacho is a Licensed Mental Health Counselor, specializing in couples, individual, and family therapy and maintains private practices in Bradenton and Sarasota Florida..

With over 18 years experience as a psychotherapist and as a graduate of Nova Southeastern University, he has helped hundreds of individuals, couples, and families to improve their lives.

Dave Stacho is an interactive, solution-focused therapist. His therapuetic approach is eclectic, tailoring the methods he uses to fit the needs of each client. He provides strategies for couples to reduce conflict, improve communication, and reconcile their differences. He helps individuals to recognize their strengths and to become aware of thinking errors, replacing them with rational thoughts.

Education: Nova Southeastern Univeristy, MS. 1994 in Mental Health Counseling

License, Certifications & Awards: LMHC (Licensed Mental Health Counselor).
Additional Training: Qualified Supervisor for intern supervision (state of Florida)

David Stacho specializes in Services for Affordable Marriage Counseling, Couples Counseling, Anger Management, Depression Counseling, Stress Management in Bradenton and Sarasota, Florida as well as all surrounding areas and cities.