Cheating


Cheating

What is cheating or infidelity? Flirting, strip clubs, cybersex, romantic e-mails, eating lunch with someone, or actual sex with someone else, while in a monogamous relationship? Some people would say all of the above are forms of cheating, while others limit it to actual sex only. Often it comes down to a violation of the agreed upon rules established by a couple in a monogamous relationship. Once that agreement is made and a partner violates it, trust is broken or damaged.

Cheating in a marriage or other committed relationship is so destructive that about 50% of the time the couple breaks up. However, if both partners are determined to save the relationship and stop cheating, it is possible to earn the trust back over time. Counseling to monitor and encourage that process can be valuable to those who truly want to repair and recommit to each other. A key element in this process is transparency or an open and honest approach to communicating everything that the person who cheated does from now to his or her partner.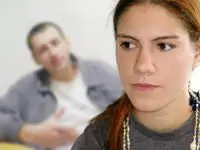 By doing that trust will begin to build. If a partner refuses to do that, he or she may still have something that they are hiding and there is no way to build trust. It is often painful for the victim, but many couples have rebuilt their trust and commitment to each other. Often the victim feels that he or she is defective in some way, prompting their partner to turn to someone else. While that is often a false belief, many partners can and should evaluate their own past behavior as well and if necessary, work on whatever may have been missing from the relationship also. For example, many couples may drift apart over time and have less communication and intimacy with their partners. As a result, both partners may need to make changes to improve the quality of their relationship, along with building trust in order to save it.